A hygge homestead may earn a commission for purchases made after clicking links on this page.
Learn More.
This is the perfect cinnamon swirl bread recipe for you that are looking to make cinnamon swirls from scratch. It's an easy to go to recipe – all you need is time, a great mixer and loads and loads of cinnamon.

These cinnamon swirls is always a hit in our house. We use them as an afternoon snack, or as a desert on a winter's day. We find them to be a great hygge food, and everyone in the family enjoys them.
New to baking? You might like this beginners guide to making bread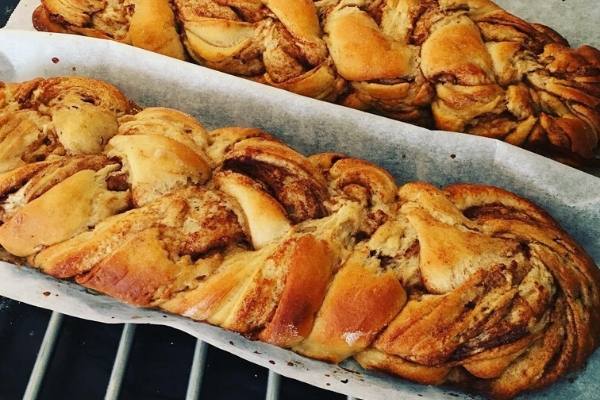 How To Make Cinnamon Swirl Bread
Once you have made this recipe a few times you can start making different filling, but for now I will give you the classic cinnamon swirl recipe that we use all the time.
Start by adding the yeast and milk your mixing bowl. Mix these together for about 5 minutes until the yeast is activated and starts to bubble. Then add all of the rest of the ingredients while the machine is stirring. If you are doing this by hand add the spices, then half the flour, then the butter and egg, and finally the rest of the flour.
You want to keep this stirring on your machine for about 10 minutes – if this is done by hand, mix it for 5 minutes and let it rest for 3 – repeat until it is easily loosened from the sides of the bowl. Then you leave your dough to rest for 1 hour, on the kitchen counter.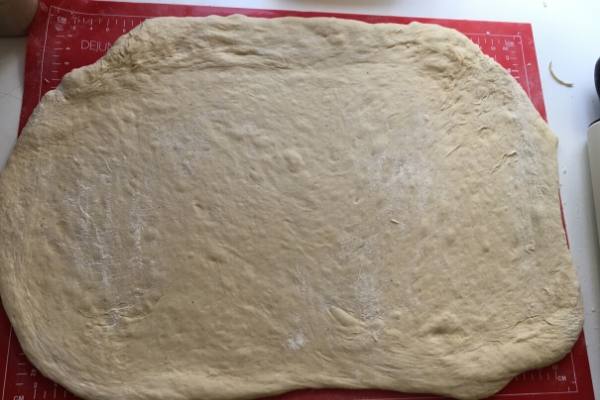 Add the dough to a flour covered table and roll it out – i like to have it about 0.5 cm thick. Then you add a spread of butter, sprinkle that, first with sugar, then with a generous amount of cinnamon. I really like the taste of cinnamon, but if you like it milder, only use 2 tablespoons.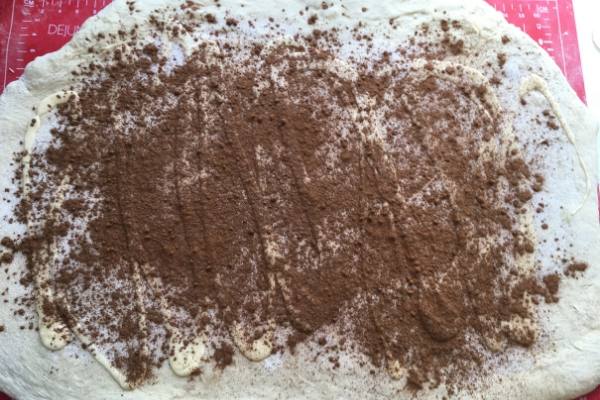 You then fold the dough over itself, first ⅓ from the bottom, then over that the last ⅓. Leaving you with a long, piece of dough, where all the cinnamon/butter goodness is on the inside.
Divide this dough into 12 strings. Take 3 strings and braid them together to form a bread. This will give you a total of 4 breads. Place two breads on a baking tray and leave them to rest for another 2 hours.
Lightly brush the breads with an egg. Bake them for about 14 minutes at 200 degrees Celsius. (400 F) Leave them on a rack to cool. Once cooled off a bit you can add icing to them.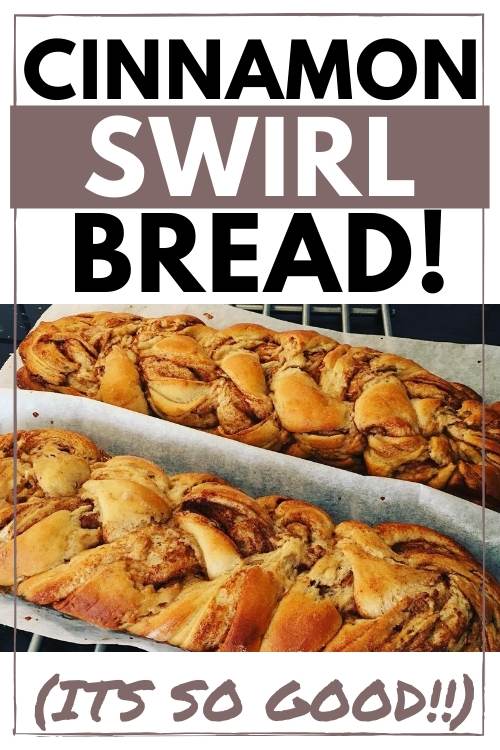 Can you freeze cinnamon swirl bread?
I like to freeze this recipe – it can stay really fresh for about a month in the freezer. Once you want to use them, you can add them straight from the freezer and to the oven, and let them bake for 8-10 minutes, where you keep a close eye on them. Careful or they will burn and get really dry.
This recipe can also be frozen right before the second rise of the dough. Then take it from the freezer and leave it on the table for about 3 hours to defrost and raise, and then bake as instructed.
I hope this has made you want to try to make cinnamon swirls of your family. If you do, leave me a comment or send me a picture on any of our social channels. I love hearing about it!